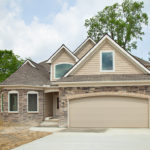 We purchased a new home from Dommus builders and it was fabulous. The as built house was beautiful and totally complete. We had a few very minor items after we were in for a bit, they came and resolved immediately.........great response and service. Great home, great service........... would have them build another one for us in a minute!  And Alex the superintendent was fantastic.

JD and KR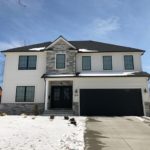 It has been about six months since we have moved into our beautiful new home and we are so happy with the great work of the Team at Dommus Construction! From our experience, it is clear that Zhanna, Vlad, Vadim, Alex and the rest of the staff truly aim to cultivate a relationship with the buyer to make certain that the building and home purchasing process meets and exceeds the buyer's expectations. Throughout the building/purchasing process, Dommus was open and receptive to our input and specifications. Since moving in, their staff has kept an open and honest line of communication with us to answer any questions that have arisen and to attend to any touch ups in a very prompt and professional manner. We are happy to refer Dommus Construction to anyone considering buying a Dommus home. Thank you Dommus Construction"
Tehilla and Chaim Bennett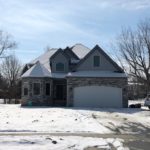 Our experience with Dommus Construction truly exceeded our expectations. They provided a service that was exactly what they said they would do. The project was always on time and completed with attention to detail. All our  questions were answered and they were very easy to work with. Upon completion the work was done well and we felt we got excellent value for what we paid. There were no surprises. We would enthusiastically recommend Dommus Construction to anyone considering building or buying a home.
Marci Friedman and Dr. Jay Goldstein
_______________________________________________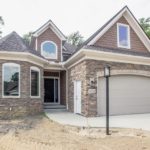 We recently bought a brand new home from Dommus builders in Beachwood. The purchase experience was very easy and non-confrontational. They were very accommodating to making some minor changes and made the entire process very comfortable.
We had the home inspected by not only a home inspection service, but also by our close friend who was a home builder himself for over 30 years. They found the home to be very well constructed and thoughtfully designed. They found no defects in the construction of the home, and pleasantly informed us that the finishing touches were all high grade and very well done.
Since we purchased the house we have had several occasions to contact Dommus regarding adding some things, making minor changes, etc. Each interaction was very cordial and we found Dommus very helpful to go above and beyond for us. We would not hesitate to recommend them to anyone and would feel free to contact them in the future.
Dr. Hymie and Barbara Akst
_______________________________________________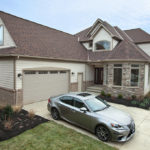 We purchased our home in Beachwood, OH from Dommus Construction.  We were on a very tight timeline to relocate to Ohio and from the very beginning Zhanna was wonderful to us!  We saw the house twice in the same day and she worked very closely with our realtor to accommodate our schedule and very fast move-in.  We loved the house and immediately put in an offer that evening.  Everyone on the Dommus team worked hard to finish our house quickly.  We love all of the special design elements that were incorporated into our home including beautiful tile work, brick feature walls in the great room and powder room, and hardwood floors on the first floor, stairs and upstairs hall.  Our home is very well constructed and the Dommus team has been extremely responsive to our many questions and any repairs we needed after our walk-thru.  Thank you to Vlad, Vadim, Zhanna and Alex for all of your hard work on our beautiful home. We would highly recommend Dommus Construction!!
Kenneth and Nadine Chavin
---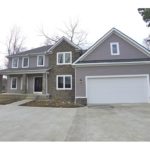 I am extremely happy to be writing a review about Dommus. We were first time home buyers and this was the first and only house we saw. We totally loved it and ended up putting an offer almost immediately. It felt like 'home' for us the minute we walked inside the house. It was almost like Dommus had built it exactly like how we wanted it without even asking.
They were very responsive to all our queries and was very efficient in replying to our questions. It has been a little over a year since we bought the house. We feel comfortable to reach out to Vlad, Vadim and Alex in case of any questions or concerns.
We have received a number of compliments for the house, floor plan and the quality of construction from our friends and colleagues.
We absolutely love the house and are proud to be first time home buyers of such a beautiful house.
We take this opportunity to thank Dommus for building us this wonderful house. We would highly recommend Dommus homes without any reservation.
They did not build our house but,built us a home.
Vani & Balaram Anandamurthy
---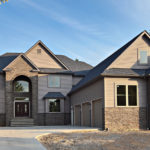 We have found our new Dommus house solidly, stably built, with excellent the choice of fixtures throughout.  It is a joy to live here.  We have also appreciated the warrantee for any issues arising after buying, which have been few and minor, but always promptly and thoroughly addressed.
Jenice and Matthew Eccher